Mission
CAMP creates a supportive and inclusive space for caretakers of individuals on the Autism spectrum to reflect on the past year, connect with others walking a similar path, and celebrate progress and milestones reached.
---
Creator & Event Faciliators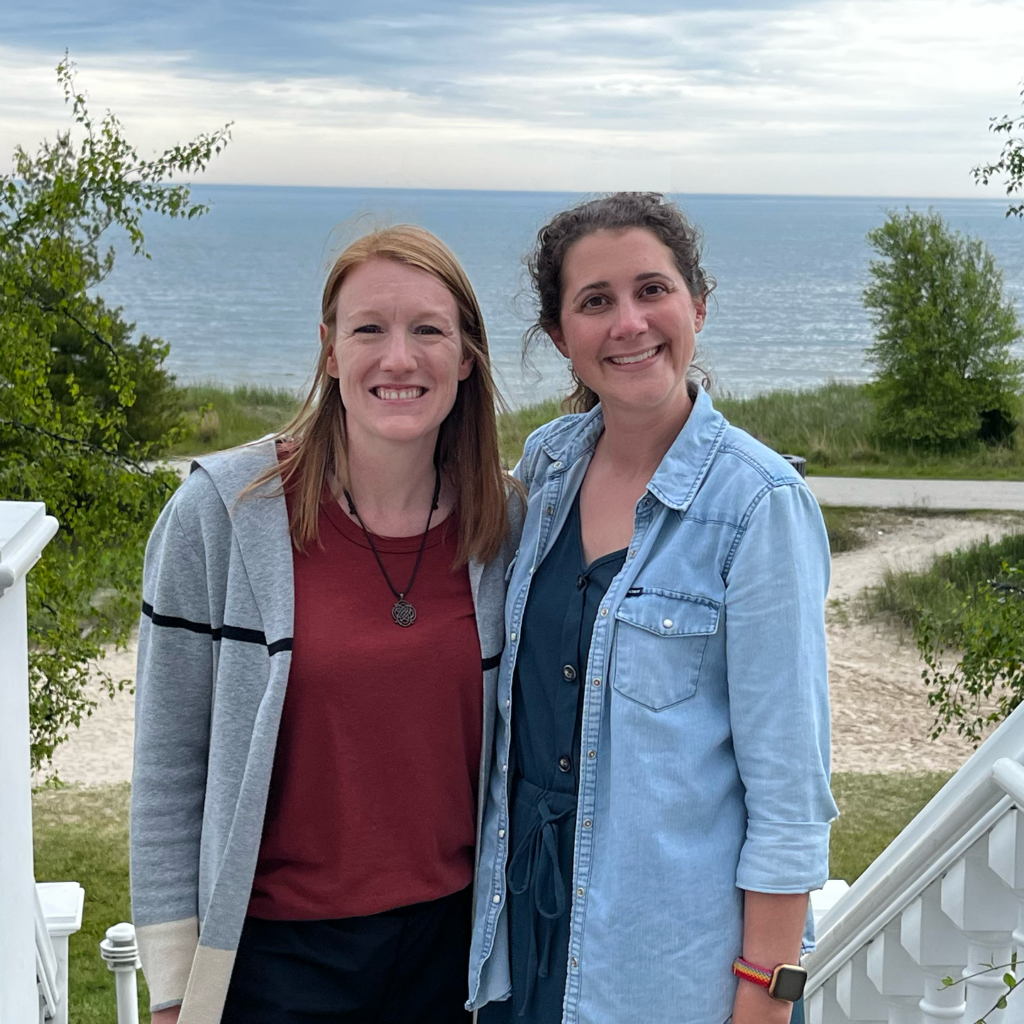 CAMP was founded and is run by Ellie Sherven. Ellie is the mom of a young child on the Autism spectrum and was inspired to create CAMP after reading 'Uniquely Human' by Dr. Barry Prizant. Ellie is a marketing and events professional in Madison, WI.

Co-Founder, Marcey Clements, is a public school teacher of ten years and always felt compelled to work with families on living with Autism. After Ellie, CAMP's founder, introduced her to Dr. Barry Prizant's work in the book Uniquely Human, Marcey knew she needed to help make family support available for families with Autism.
CAMP is facilitated by volunteers, many of who are caretakers of children on the Autism spectrum. These volunteers generously donate their time and attention to CAMP to help facilitate discussion groups and ensure that the event runs smoothly. If you are interested in being a volunteer – please email ellie@letsgotocamp.com to complete the application process.
---
Frequently Asked Questions
Do I have to stay the night?
No, but it is recommended. Part of the intention of our event is to truly disconnect from your day-to-day. We believe that the best way to do that is to have an entire day and a half to focus on yourself and your co-caregiver.

How do I pay for CAMP?
After completing our registration form, you will be invoiced via Square. You can pay by credit card or check. The cost of CAMP can be covered by Children's Long-Term Services (CLTS) in several Wisconsin counties – contact your Case Manager to have CAMP added to your treatment plan. We are actively registering with other counties, please contact us to determine the progress in your county. If you do not currently have CLTS, but need financial assistance contact info@letsgotocamp.com to discuss scholarship opportunities.

What is included in the cost?
First and foremost, a weekend you won't soon forget. An event you'll want to return to next year. The investment in CAMP includes 4 amazing meals, a 60-minute yoga and meditation class, a creative experience provided by a local artist, a workbook to guide you through the experience, and a few other surprises.

Do I need to book my own room?
Yes, you'll need to book your hotel room with The Blue Harbor Resort. The cost of your room is separate from the cost of the CAMP workshop. We have negotiated a group rate with the resort. Please contact the resort directly to book your hotel room.

Am I required to bring a second person?
Nope! But we'd like to think this weekend is an excellent chance to spend quality time and reconnect with your co-caregiver. We highly encourage bringing your spouse, partner, family member, or whoever supports you in your day-to-day.

Can I bring my kids?
The spirit of our event is taking a break from our everyday lives. We recommend leaving the kids at home with a trusted caregiver. This will allow you to relax, enjoy the company of others, and participate more fully. We promise it will be worth it! Please note that CAMP will not be providing childcare or meals for non-registered individuals (kids).